Tuesday, June 29, 2010
This is the 2007 Sierra Online FreeStyle Street Basketball Sound Folder from the Game CD.
Click Here to download link to the Sierra Sound Folder!
Or click the Picture
Posted by

BlindChicken
at 10:41 PM
No comments:


Monday, January 25, 2010
Link below is the Safe Language Pack for people who want to mod their game but don't want the cussing. Enjoy!!!
(scroll down the page to get to hardcore 17+ strong language pack)
BlindChicken Mod Pack Vol 2.5 L4D2 Safe Language edition!
(click here to download or click picture)
<---Click to download the zip file!
Posted by

BlindChicken
at 12:13 PM
No comments:


Tuesday, January 19, 2010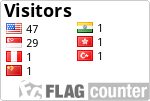 The download below contains strong language!
17+
Get the BlindChicken Mod Pack Vol. 2 before the COPS get you!
If orange button fails click this
Get your own Chat Box!
Go Large!
Posted by

BlindChicken
at 11:19 PM
No comments: